NSA Foundation Event
Each year at the annual NSA Convention, an event is held to raise awareness and funds for the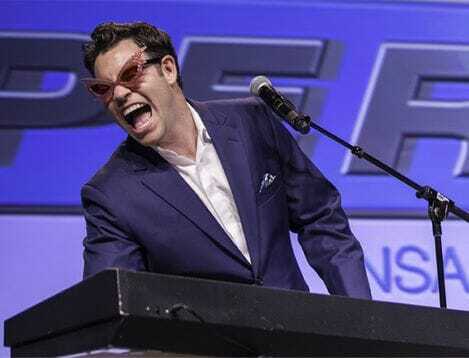 NSA Foundation. This event is jam-packed with exciting performances and heartfelt stories from past grant recipients. This is also the time where the community grant is awarded to support a charity in the city of our annual convention. When you attend the Foundation event, you get the best in education and entertainment as well as the satisfaction of knowing you are supporting a worthy cause. Look for up-to-date information, and registration details for the next event soon.
How can I request help from the NSA Foundation?
Many people find asking for personal help to be difficult, but it is important to remember that all of us know people in NSA where help is needed. Most of us know personally what it is like to experience difficult times. The Foundation exists to serve our members; to be there for them when a devastating natural disaster strikes or they face a serious health issue; to help the children of our members or young people they know who could benefit from a college scholarship; to provide funds for a nonprofit organization who needs help making technological improvements; and, to provide a grant to a charity in the location of our Convention each year.